Wedding Dress Alterations
Alterations By Heidi offers more than 30 years of experience combined with excellent customer service. Is your bridal dress plain, has intricate lace, beads or any other type of embellishment? Our bridal alterations experts have the experience to perform any type of bridal dress alterations whether your dress requires simple tweaks or complete restyling. At Alterations By Heidi we offer a full range of wedding dress alterations, including neckline restyling, train alterations and adding bespoke embellishment. Our highly experienced wedding dress seamstresses will understand your needs and requirements noting down every single detail to ensure that your vision is transformed into reality. Whether you have purchased your bridal gown from a department store, a bridal boutique, inherited it or have decided to wear a vintage wedding dress and need it restyled, resized or remodeled, we can help.
Bridal Dress Alterations Services:
Take in or Let out sides
Narrow shoulders
Shorten / Lengthen
Shorten / Lengthen Straps
Reshape neckline
Replace Zip
Restyle Bridesmaid Dress
General Repairs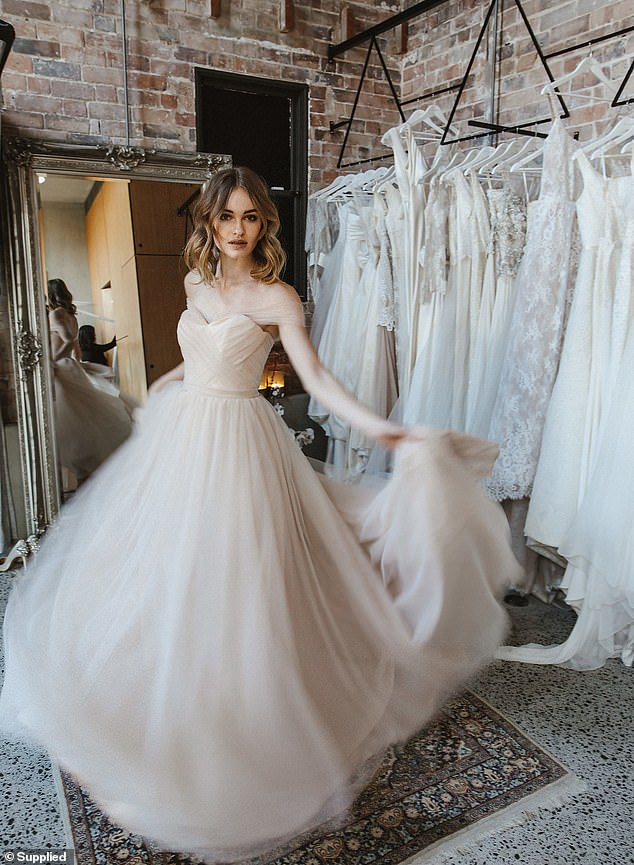 Planning your Wedding Gown Alterations
In our experience, most purchased wedding dresses require alterations, as there is no such thing as a standard body shape. If your wedding dress needs to be altered in any way, it's important to have a plan in place in advance. How early you need to bring the dress to us would depend on the complexity of the bridal dress alterations required. To ensure that we have time to achieve the perfect result you desire, we recommend bringing your wedding gown in no later than three months before your big day. This gives us the chance to get all of the work required done on your dress, as well as time to have several fittings to ensure you are happy with your gown and that your dress is exceptional in time for your wedding day. Your final fitting should be close to the wedding to ensure everything, including the fit, is perfect.
Your First Appointment
We would recommend that you bring your bridal dress to us at your earliest convenience, remembering to bring the shoes and underwear you intend to wear on the big day. During your first appointment, our bridal seamstress will understand your vision, pin your wedding gown and give you a breakdown of costs. If you are happy to proceed we will schedule a date for your first fitting. We will store your dress until then so you won't have to transport it to us again.